This mighty fine double A was released last year on August 29 2011 and marked Ultrasound's first new recordings in over a decade....
Buy it here: http://fandango.greedbag.com/buy/welfare-state-sovereign-1/
The group arrived in the late 90's to a storm of critical acclaim and prediction that they were to be massive. The debut album 'Everything Picture' was a sprawling 2 disc epic which confused some listeners but equally delighted many others. The band split up shortly afterwards but a few years ago they reformed for a few gigs. The band have been in the studio recording their next album. 'Play For Today' will be out Spring 2012.
PREVIEW: Ultrasound - Play For Today
The group have also set up a brand new SoundCloud page, where you will soon be able to hear the brand new album.... http://soundcloud.com/ultrasoundtheband-1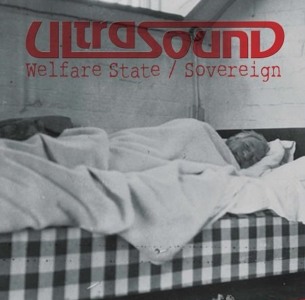 ULTRASOUND + THE TENFIVESIXTY + VERY SPECIAL GUESTS! - Hoxton Square Bar and Kitchen
Thursday, 12th of April.
Facebook event: www.facebook.com/events/295119767208517/
Early bird tickets: www.wegottickets.com/sct/b3cgWmEKRB